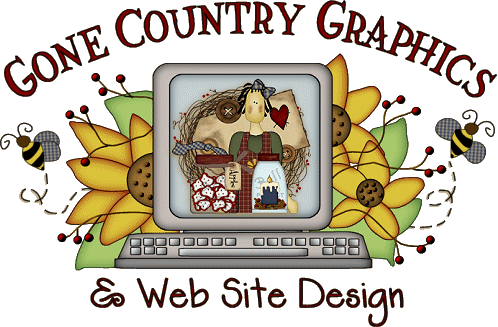 *Click Here to enter with a happy heart*
Primitive Graphics by Gone Country Graphics and Primitive Web Design!
Original primitive graphics cd collections and affordable professional primitive website design.
From primitive graphics to cottage vintage graphics we can design a custom look for your website!
Website design by Gone Country Graphics™ Website Design For Crafters
All content copyright 205 Gone Country Graphics, INC.
Primitive Graphics CDs, Primitive Logos, Primitive Pagesets and more!